TL;Dr: What are the best standing desk accessories to buy with a standing desk and why are they a must-have?
More than 50% of workplace injuries are related to musculoskeletal problems. And while a standing desk does help you, it alone will not comfort you in every way.
You need to get yourself a few peripherals to have the perfect setup for your body and your electricals.
The standing desk has been getting very popular in the last three years, especially with the corporates.
Long working hours, high-stress environments, and uncomfortable furniture all contribute to fatigue and health-related issues. And one standing desk solves most of the problems. But a standing desk is not perfect. It needs 'little' additional features.
In this article, I shall be discussing what accessories are the best with a standing desk and what problems do they solve. In short, why you should get them.
So here we go…
List of the best standing desk accessories
1. Topo anti-fatigue foot mat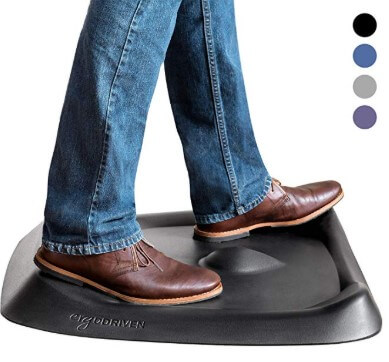 Standing on a flat surface for a long duration can put a lot of strain on your feet and knees. Sometimes even cutting your blood circulation. So how do you do your work on your desk without moving way too much?
Solution: Anti-fatigue mat.
Topo is a one of a kind mat that was designed specifically for standing desks. It has a patented next-generation terrain feature and superior comfort. It also repositions your leg to give relief to the joints and also promotes blood circulation.
It has a cushioned terrain that drives subconscious movement, stretching, and massage. Unlike balance boards and treadmills, you would not have to move, twist or bounce as much which can get extremely distracting.
What's more? They have a whopping seven year guarantee.
2. Adjustable footrest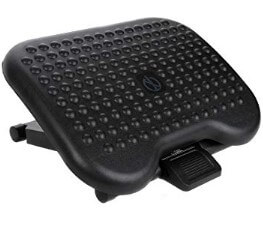 The fact of the matter is that you will not be always standing with your standing desk. Chances are that you will be sitting more. So why neglect comfort when sitting?
Our legs are not in their natural resting position when we sit on a chair. This causes aches and cramps.
The embody care foot rest solves all those problems. This is an adjustable foot rest which you can use why standing and sitting because it can tilt as per your need.
Also, the design is such that when you rest your legs, all the right pressure points are trigger which relaxes you a little further.
3. Leaning stool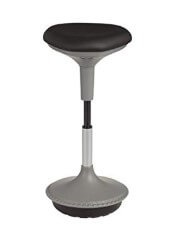 Simply standing upright will not activate all your muscle groups. The backless design encourages proper posture while strengthening core muscles.
The non-slip, curved base features a wide range of motion. Easy-to-use pneumatic gas lift adjusts the seat height from 18 1/2 to 28 inches.
This stool is best paired with the anti-fatigue mat.
4. Power/USB strip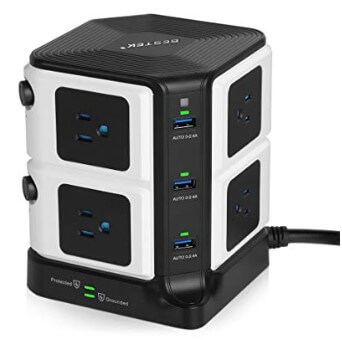 With a standing desk, the electronic cables usually run a little short. You don't want to get disconnected while switching positions from sitting to standing. That is why you should get a power strip.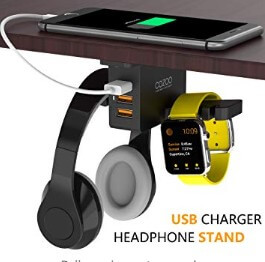 This model has 8-Outlet USB & Power Strip Surge Protector with 6-foot heavy-duty power cord(14AWG),protecting your TV, computer, router, laptop, printer, modem, speakers and other valuable devices against surges and spikes.
If you already have a power trip, you could get this USB power strip which doubles as a headphone stand as well.
5. Monitor desk mount/stand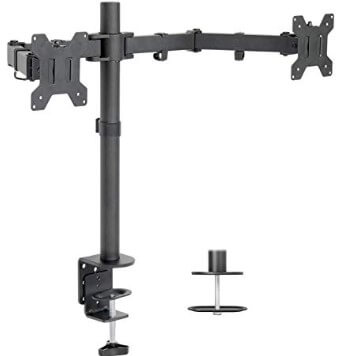 A desk mount is a must-have amongst all accessories for standing desks. The ability to adjust your screen upto your eye level can decrease eye strain and neck fatigue.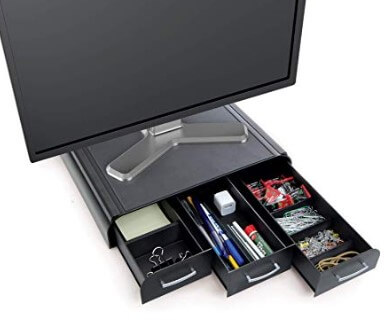 The Vivo mount stand gives you the ability to tilt, rotate and swivel your monitor for superior comfort. Also, this stand installs on anydesk and also it is very easy to set up.
Just incase you do not want a dual stand monitor you can get a single monitor stand which also is an organizer. It has 10 different compartments to store and organize your desk accessories which saves valuable desk space by putting your monitor on top.
6. Office desk mat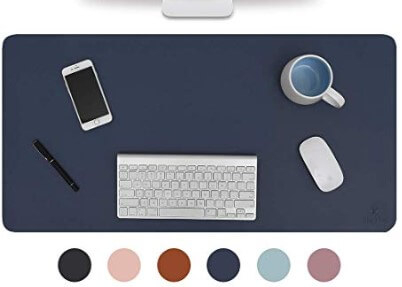 This office desk mat is made of durable PU leather material, which protects your desk from scratches, stains, spills, heat and scuffs. It also gives your desk a contemporary look and a professional feel when you put it on your desktop. Its smooth surface will make you enjoy writing, typing and browsing.
Water resistant and heat resistant material makes this product durable and easy to clean. If you want to clean it, simply wipe its surface with a wet cloth. You do not have to worry about spilled drinks anymore.
7. Under Desk Privacy and Cable Management Sleeve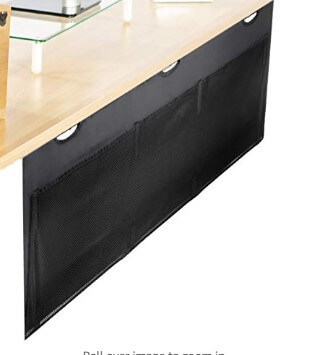 This is an accessory especially meant for the ladies in coworking spaces.
The women reading this, do want to be always conscious about revealing too much or being ogled at during your work hours? No right? Go ahead and get yourself this privacy sleeve.
This also helps you manage your cables. Value for money, innit?
8. Under Desk CPU holder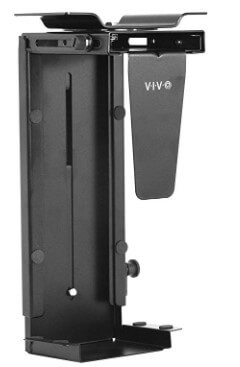 If you are a desktop user then you might want to get the CPU holder which saves a lot of space on your desk. Not only that, cable management is much easier with this accessory as it features a smooth 360° swivel for easy backside port and cable access.
This equipment conveniently mounts your PC case under a desk or flat work surface for off the floor, easy access. It can be wall mounted as well. Inside of the mount features thick padding dots to protect your PC case from scratches and dents.
You get a three year warranty with this product which means you are well covered from damages.
9. Standing Desk Exercise Bike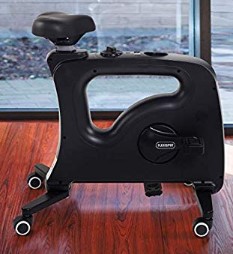 If you want to burn some calories while increasing your metabolism when you work, a standing desk exercise bike is your answer. You can cycle while sitting and standing.
This bike also has an LED indicator to keep a track of your calories, mileage and time spent cycling.
The seller also gives you an ergonomic pillow which helps you support your neck while working. Do not miss out on this deal.
10. Supportive shoes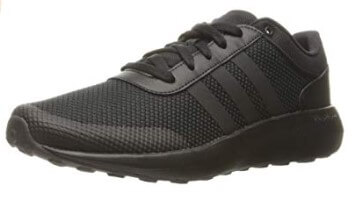 Supportive shoes is the icing on the cake when it comes to taking care of your health during work. These supportive shoes help you boost all your efforts towards a healthier work lifestyle.
Summing up: Would these accessories compliment your standing desk?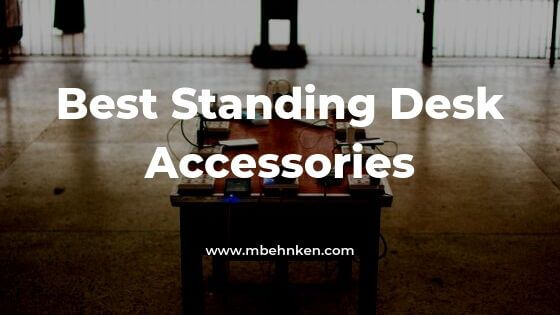 YES! All of the listings on this article will help you one way or the other. Either your health or your overall comfort while working.
Does not matter if you are at home or in a co-working space. These are some essential accessories that will boost the quality of your work life and help you maintain a better standard of living.
All the products are top rated and quality is guaranteed.
See also: